New Patient Information from our Nashville Cat Veterinarian
When you're in search of a cat veterinarian in Nashville, you may wonder why you should choose a veterinary care facility like Nashville Cat Clinic. The main reason is because of the care we provide to both our current and new patients. In fact, we offer a wide variety of services to make that make it easy to choose to the Nashville Cat Clinic family.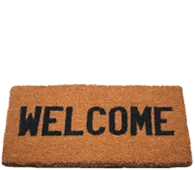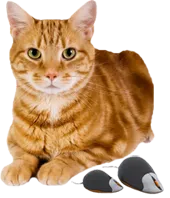 Why Choose Nashville Cat Clinic
First and foremost, we provide an optimal level of veterinary care for all cats, young and old. We offer emergency services, preventative medicine, and care for sick felines. We focus on cats only, so you don't need to worry about any fights between species. Our veterinarians in Nashville, Dr. Waldrop and Dr. Boehman, are highly qualified and work closely together to make sure your feline family member receives the best, most up to date care possible. Our veterinarians have over 40 years of combined experience in veterinary medicine so you know your cat is receiving quality care from experts in the field.
Services Offered for New Patients
We offer easy, online forms for our new patients, so you can fill out the necessary paperwork before you get to our office. That means you spend less time waiting and can see our veterinarian sooner. Plus, having the benefit of online paperwork means you can fill out all the information we need at a time that's convenient for you.
What to Expect at Your First Appointment
Although this varies slightly based on whether you're at our office for a wellness exam or a sick visit, you can expect to hand us your paperwork and our vet will review it. We'll ask you about your concerns and if you have any questions.
Then, our vet performs an examination on your cat. This part of the visit varies slightly based on whether your cat has an injury or if it's his or her wellness examination. For instance, if your pet comes in for a wellness exam, our vet evaluates all parts of your cat. On the other hand, if your cat comes in for an injury, our vet looks at just that portion of your cat. If your cat is sick, we may need to conduct testing at the first appointment in order to form an accurate diagnosis.
Getting to Know Your Cat
Getting to know your cat isn't just about us gathering information regarding his or her medical history and condition. We take the time to introduce ourselves to your cat and slowly let your cat get to know us. We want him or her to feel comfortable in our office. Developing a bond with your feline helps us better treat him or her and allow your cat to feel more willing to cooperate.
Contact our Nashville Veterinarian Today
Schedule your first appointment for veterinary care with Nashville Cat Clinic, serving Nashville, TN, and the surrounding area, by calling 615-361-1844.